Bali tour with bali instagramable
bali instagramable one of the favorite spot for traveler to take a photos in Bali. Bali instagramable photos you can get at lempuyang luhur temple tour, this temple look very amazing in the photos and also background with Agung Mountain. In Bali not only in lempuyang temple you can get a amazing photo, but every places in Bali, they have very good spot such a like a swimming pool with bar, river club bali, and also Bali swing with jungle view, those are will be makes your holidays photos look fantastic and for sure bali photo instagramable.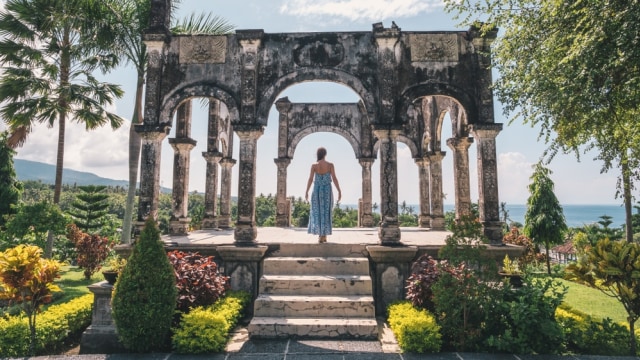 Come to Bali with your partner is such amazing moments in your life ever, it is because Bali is very beautiful island and also good choice for your honeymoon. Bali like a heaven for the people who wants to look a good place for relax and also enjoy the day by surrounded friendly people always smiling at you. in addition you need to hire bali private driver for your convenience holiday in bali to reach all the area in Bali more safety and comfortable one. Your driver also can recommend you good spot to get a bali instagramable photos if you wants get a good photo, do not hesitate to tell our driver to take a photo for you. They are very happy to help you with your friends, and also if you need something, our driver ready to assist you every time you needed.
Create your new experience with bali private tour driver and our team ready to give the best service for your holiday, wherever you are staying in Bali. Best way to see bali is by using bali private tour with tour guide and driver because will lead you to see how bali is and give you complete explanation about the history of each places. So, what are you waiting for, don't stress and let explore Bali together with us and get amazing bali instagramable photos!
Contact and info booking:
Email : dejobali@gmail.com
WhatsApp : +6289526291915
Website :https://www.balipujatour.com/
Tags :